Cavendish Banqueting Hall is the perfect venue for your dream wedding! Located in North West London on Edgeware Road in Colindale. The postcode for the venue is NW9 5AE. The stunning banquet hall offers the perfect blend of elegance, luxury and sophistication to make your wedding day truly unforgettable. The hall was built in 2005 and has since become a popular wedding venue for couples to select as their venue of choice when getting married. Not only is Cavendish Banqueting hall popular among the Asian community but it's also frequently used for African weddings.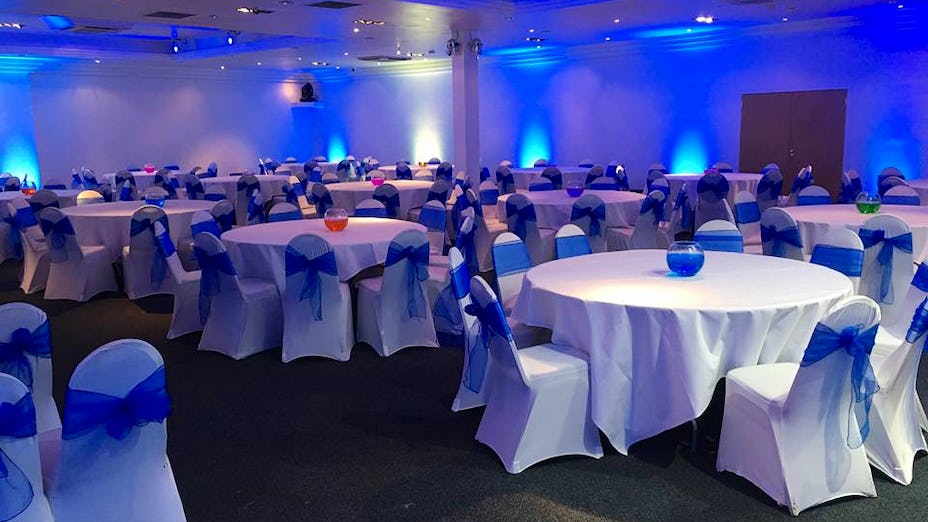 Cavendish Banqueting Hall Capacity
Being over 8000 square feet the Cavendish Banqueting Suite has a main hall called the Grand Hall which can comfortably accommodate well over 400 guests in a dining-style arrangement and would be able to accommodate up to 800 in theatre style.
Cavendish Banqueting Parking
With such a large capacity hall Cavendish Banqueting provide over 500 car parking spaces just 5 minutes away from the hall. There are also 7 parking spaces at the front of the building which you can use for yourselves or your immediate family or vendors who need to unload.
Cavendish Banqueting Hall Cost
Cavendish Banqueting Hall costs can vary a lot as they provide many additional services which couples may opt for however we're able to provide a range of between £2000 – £6000. The price you'll be quoted is really dependant firstly on the type of function, the day of the week, the month, hours, number of guests and wether. After this they have additional services they provide such as catering, food service, bar service, photography and transport. So Cavendish Banqueting does provide a lot of flexibility with their packages and allow you to have your wedding just the way you'd like it with as much or as little involvement from them as you'd like.