Wedding car rental companies are a dime a dozen. How do you know which one to choose? The best way to start is by doing your research. You can read online reviews, ask for referrals from friends, or even compare prices. Once you've found a few companies that seem promising, it's time to start narrowing down your options.
Here are a few tips to help you choose the right wedding car rental for your big day:
Decide what type of car you want.
Consider your budget.
Compare services and amenities
Read the fine print
Ask about discounts and promotions
Book early
Get everything in writing
Decide what type of car you want
Choosing the type of car you want is the first step in selecting a wedding car rental. There are many different options available, so it is important to be clear about the kind of style you want for your wedding. Do you want a classic car or something more modern? Do you want a small car or a large one? Once you have decided on the type of car you want, you can start thinking about the pricing and researching part.
Consider your budget
Choosing the most expensive rental option available shouldn't be your priority. Car rentals can get quite pricey in the wedding season and It's just a part of your whole wedding plan that'd also include the cost of the venue and many other equally important things that won't be cheap. So, stick to your planned budget and even when you don't get the best wedding car available, with good decor and creativity tweaks you can still make it a memorable ride.
Research different companies
After you've decided upon the type of car and have finalized your budget, You can finally start researching for companies that can cater to your needs. Here are a few tips to help you in the process.
First, research different companies to get an idea of their prices and services. There are a few things to keep in mind when comparing rates.
Be sure to compare the rental price of the same type of vehicle.
Be sure to factor in any additional fees or charges that may apply.
Be sure to read the fine print carefully so that you know exactly what is included in the rental price.

Second, read reviews from past customers to get a sense of the company's quality.
Third, make sure to read all the terms and conditions of the car rental company, which takes us to our fourth tip…
Read the fine print
Before you finalize on a company, read all its terms and conditions of the contract. Enquire about the conditions in which the company may charge extra. If the company provides decor services, is it priced additionally or is included in the bill. Make sure the company you choose has insurance and is licensed and bonded. This will protect you in case of any damages to the car.
Ask about discounts and promotions
Even during times of high demand, you should try to get discounts or inquire if they have any promotional offers available. Car rentals typically have good profit margins and you can get very good discounts in the off-season. A general life rule is that you can always save more money if you combine bold bargaining skills with a little tenacity.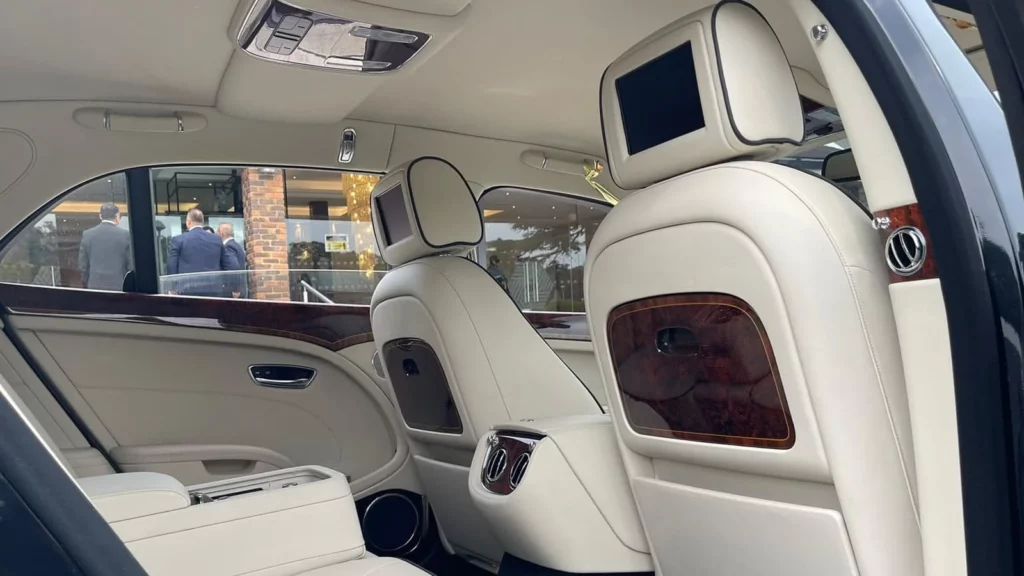 Book Early
I can't stress enough on the importance of this part and It always surprises me how the majority of people don't follow this rule. Booking early has many benefits. You'll have higher success rates in getting discounts as companies generally run low of cash in the off season and You get a better deal. You get access to all the available cars that may be booked already when the wedding season is in its peak. You can plan on the decor of your car if you've already decided and booked the car. It saves you from all last minute stress in the Wedding organisation process.
Get everything in writing
Once you've decided everything, You've chosen the type of car you want from a company that's best suited to your needs. Make sure to get the contract in writing. You can't afford mismanagement, miscommunication or some clerical error from your rental company to ruin one of the most special events of your life.
Conclusion
Setting the stage for an unforgettable wedding occasion is arriving at the location in style. Choose the Car that best suits your needs and circumstances like the number of people that'd sit in your, your wedding theme and Your Budget. Research about the rental before booking and try to book early in the off season to save some cash. Finally, get everything in writing.
By following these tips, you'll be sure to find the perfect wedding car rental for your big day! Enjoy your ride!