Boreham House is a stunning grade II listed Georgian mansion, located in Chelmsford, Essex. It is a popular wedding venue, offering a beautiful backdrop for couples on their special day. Surrounded by exquisitely manicured gardens and a stunning mirrored lake, the venue provides an ideal backdrop for indoor and outdoor wedding ceremonies and receptions.
Wedding capacity 
The Main House is perfect for civil ceremonies and receptions, with the Oak Room having a capacity of 105 guests. The Glass Pavilion can accommodate up to 600 guests theatre-style or 450 for dining, while the Henry VIII Suite can hold 550 guests theatre-style or 350 for dining. Boreham House is an exclusive-use, dry-hire venue that can provide tables and chairs for 400 guests, with additional trestle and cake tables available upon request. Caterers and decorators are responsible for setting up and taking down the furniture.
Boreham House Wedding Cost
The price for hiring Boreham House varies depending on the month and date of your wedding. Weddings scheduled in January and February are less expensive than those taking place in the summer months. The total cost for booking Boreham House can fall anywhere between £8,000 to £22,000.
Catering
Boreham House features a fully equipped kitchen and offers a suggested catering list, but external catering services are permitted as long as they possess a Hygiene Certificate and DPS License to serve alcohol. External caterers and decorators must provide all necessary items, including chair covers, specialist chairs, linen, crockery, cutlery, glassware, staffing, and any additional decorations. If you require outdoor seating or extra chairs, the venue can provide chairs, chair covers, and tables at an additional cost.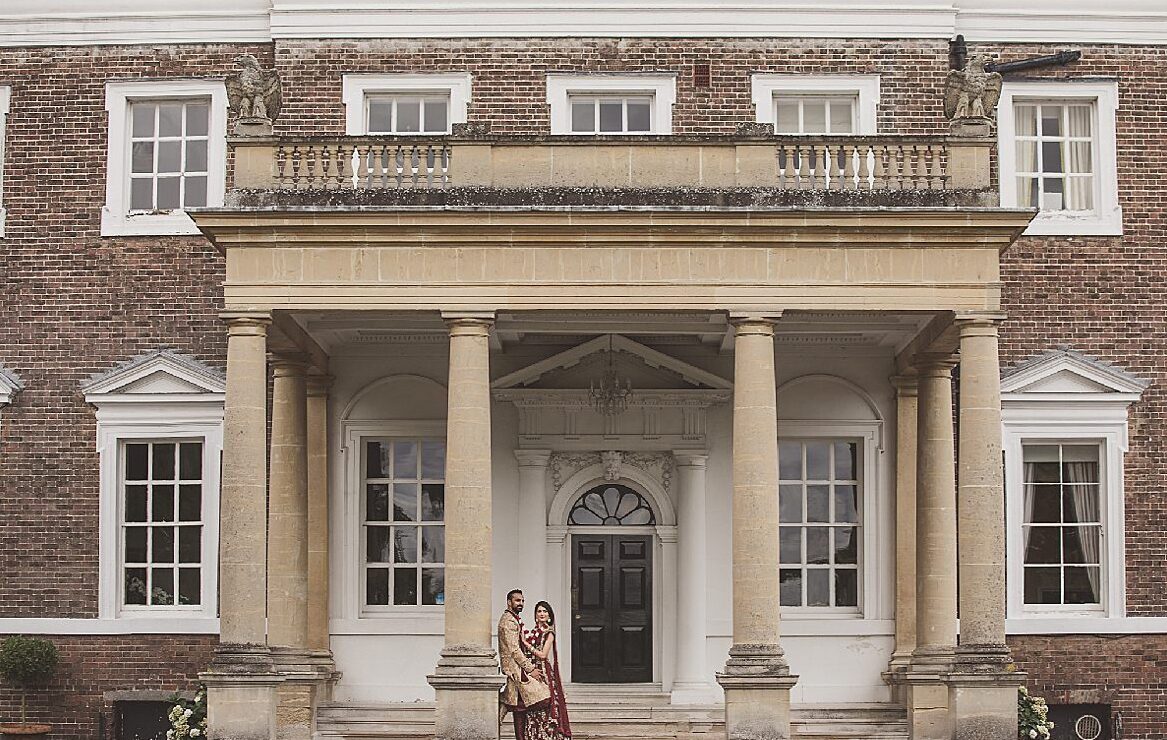 Bar
The venue provides one bar. There is no corkage fee and no restrictions to bringing your own beverages. The venue does request for you to have the bar operated by a caterer or a registered company, not friends or family.
Entertainment
You can bring your own DJ and/or Band and do not have sound monitors at the property, so there are no sound restrictions. However, they do request the DJ not bring in more than two bass speakers and are respectful of a reasonable sound limit.
Before bringing in your DJ or Band, please make sure they have Public Liability Insurance and PAT Test Certificates for their equipment.
Car Park
There are a total of 250 spaces in the car park so there's no need to worry at all about your guests finding a spot. The car park is located on site at Main Rd, Boreham, Chelmsford CM3 3HY with clear signage to the car park.
Disability access
The House is slightly above the main ground level, with ramps to facilitate the stairs. All other areas are on the same level across the property.
Wedding Accommodation
Boreham House offers wedding accommodation for up to twenty-four guests which include a Bridal Dressing Room, Bridal Suite and eight luxurious bedrooms. Provided with this is a sumptuous continental breakfast buffet with stunning views of the picturesque lake. It's the perfect way to cap off an incredible experience!
Summary
In summary, Boreham House is a beautiful historic wedding venue, which is a blend of traditional and modern facilities to accommodate all your wedding needs. Inside, you'll find spacious rooms with grand fireplaces and elegant chandeliers. In the outdoors, you can enjoy the charming gardens, which include a picturesque lake and a picturesque gazebo making your big day unforgettable. 
Boreham house is a great choice for both intimate and larger weddings. The venue's experienced wedding planners are on hand to help with all aspects of your day, from catering and decorations to entertainment and photography.